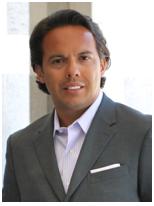 Rev. Samuel Rodriguez, President of National Hispanic Christian Leadership Conference, Overseer of Third Day Worship Centers
"Today's complacency is tomorrow's captivity. We cannot be complacent in these troubled times. For that matter, I encourage you to participate in a historic webcast that will honor the unbridled conviction of America's founding father and remind us of the spiritual foundation responsible for America's exceptional blessings."
__________________________________________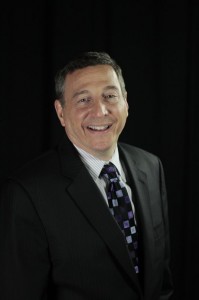 Rev. Rob Schenck, D.Min., President and Lead Missionary, Faith and Action in the Nation's Capital, Wash. DC
Pastors Dan Cummins and Jim Garlow deserve the highest commendation for their work on Washington: Man of Prayer. The Father of our Country, who has no equal, called repeatedly for times of public prayer. And for Christians in America, there can be no greater or more noble civic exercise than bringing prayer into the Capitol. This event continues a great history and tradition of prayer in the Capitol. The American people should thank Speaker John Boehner and all the Members and others who have brought this incomparable gift to the People's House!
__________________________________________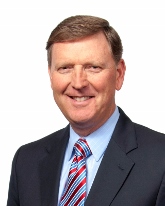 Bob Vander Plaats, President & CEO, The FAMiLY LEADER and author of If 7:14…An Urgent Call for Revival…It's Time
Our only hope in turning things around spiritually, fiscally, morally, locally, nationally, internationally, and personally is…revival.  And that revival includes humbled and surrendered hearts earnestly seeking God in prayer (2 Chronicles 7:14).  I commend Pastor Dan Cummins for orchestrating this powerful prayer event centered on turning our collective hearts toward God in united prayer and remembering a powerful praying Founding Father, George Washington.  In an ever darkening world, it's time for us to be the light…and that's' why we need prayer AND revival. If 7:14…it's time. Visit www.if714.com.
__________________________________________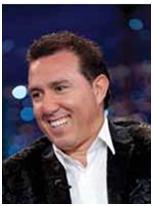 Pastor Sergio De La Mora, Lead Pastor and Founder of Cornerstone Church of San Diego
"Within the hallowed corridors of Sanctuary Hall, the same call to prayer arising from our first President for God's hand of guidance, provision, and favor toward our beloved country still echoes victoriously today. After speaking at Washington — A Man of Prayer 2013, I am certain the framework of our country, built not on economic status, race, or political standing but rather on the foundation of faith and prayer, still stands as a monument of strength for all people everywhere. We, as a multiethnic nation have a rare and historical opportunity to unify ourselves as one church and rally to represent one culture-kingdom culture. Moreover, those of us who represent Hispanic leaders and churches across America, must take our place in our Capitol among the ranks of faith heroes and advocates on behalf of our families, our next generation, and our great nation. Join us this May and let our conjoined prayers move the hand of God to turn every heart back to Him."
__________________________________________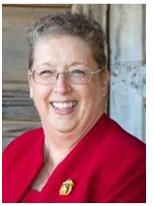 Kenda Bartlett, Executive Director of Concerned Women for America, Washington, DC
"Over 32 years ago Mrs. Beverly LaHaye, wife of Dr. Tim LaHaye, and a small group of Christian women gathered around a kitchen table to answer God's calling to start a women's public policy  organization dedicated to putting faith and prayer back into the public square. Today that organization is Concerned Women for America (CWA), the nation's largest public policy women's organization with over 500,000 members. So we know first-hand the huge impact a small gathering of believers can make  when God is at the center of their work. Likewise, CWA was honored be among the small group of Christian leaders and organizations to gather in Statuary Hall for the first annual 'Washington: A Man of Prayer' event observing George Washington's inauguration address, which boldly called 'We the People' to a time of prayer. Amazingly, CWA witnessed an enormous response from national leaders who recognized the importance of  prayer in the People's House, and we are excited to see God work yet again as a group of believers gathers together in 2014, joined now by America's clergy and the body of Christ, for an incredible time of prayer in the public square."
__________________________________________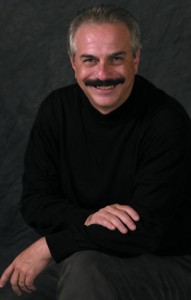 Joseph Farah, Editor-in-Chief, Chairman and CEO of World Net Daily
"I attended the 'Washington: Man of Prayer' event in the historic Statuary Hall in the nation's Capitol for the first time in 2013 and was blown away by the spiritual power unleashed there when dozens of members of Congress gathered with just one purpose in mind – to pray for America according to George Washington's example. With Americans reaching the breaking point in frustration with their elected representatives, this gathering can be an example to all of how believers can come together in the kind of common spiritual bond that served as the glue to hold Americans together for more than 230 years. Maybe it can work again."
__________________________________________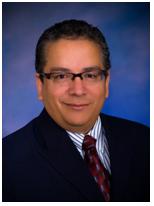 Bishop Angel Nunez, Senior Pastor of Bilingual Christian Church, President of the Hispanic Pastor's Association of the Baltimore Region
"Our nation is in critical condition. Violence, immorality, and witchcraft cover the land. On top of that we face an economic tsunami that will soon overtake us. Yet in times like these we must look to our past and emulate our great leaders. George Washington was such a man; not only did he lead our nation as its president, but he laid the cornerstone to our present Capitol. If ever our nation needs prayer it is today! That is why I endorse and plan to participate in this historic prayer event. Let's pray together from the same place George Washington laid the cornerstone of our government's Capitol. Let us go and rebuild the altar like Elijah did and relay the cornerstone of prayer to bring this nation back to God."
__________________________________________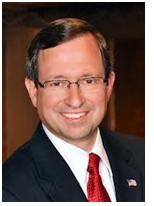 Hon. Sam Rohrer, President, American Pastors Network, President Pennsylvania Pastors' Network
"I attended 'Washington Man of Prayer' event in Statutory Hall in the US Capitol. It was a powerful and momentous gathering divinely arranged and Biblically focused.  As an 18 year Pennsylvania State Representative and preacher, I know experientially the need for Believers in Government to lead on their knees and why the Church is commanded to pray for those in authority.  I applaud Pastor Dan Cummins for his vision and I encourage involvement and participation in the 2014 gathering in DC by pastors and Believers in office alike. No time, like the present, has our nation needed to be more focused and biblically obedient in prayer. When God's ordained ministers, in the pulpit and in government, meet together to acknowledge their commitment to biblical truth and lift up their hands to a holy God, God will answer.  II Chronicles 7:14 holds out a promise to God's people.  I encourage all who love the LORD to join in this momentous event."
_______________________________________________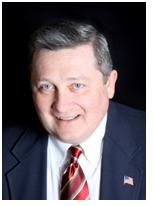 Pastor Tim Throckmorton, Crossroads Church, Circleville, OH, Awake 88 Ohio Pastors Movement
"God has entrusted you and I with not only the issues of the day in which we live but also the opportunity to make a lasting difference for those who follow in our footsteps. It is therefore with great enthusiasm that Awake 88 Pastors Movement of Ohio endorses this historic "Washington A Man of Prayer" event and encourages all pastors and churches to be involved by hosting the simulcast in your church."
_____________________________________________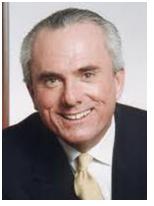 Pastor Bill Devlin, Co-chair, Right to Worship - New York City
"Every clergy person who cares about America MUST participate in "Washington Man of Prayer 2014" by hosting the webcast in your church. Our nation and people need to see that we are praying for our nation.   Scripture calls us to pray for those in authority.  In 2014, this is your opportunity…don't sit on the sidelines…get into the game of prayer."
"I support Washington – A Man of Pray 2014"
_____________________________________________